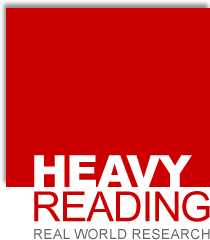 ...IMAP 9000 Family Ranked Top IP DSLAM...
Heavy Reading's 'IP DSLAMS' report has revealed that Allied Telesyn International, a global provider of end-to-end IP/Ethernet carrier and enterprise solutions, is a top supplier in the IP DSLAM sector. Allied Telesyn's MiniMAP 9100 was ranked number one in the small OSP (Outside Plant) IP DSLAM market ahead of Siemens, Paradyne and Corecess. Allied Telesyn's iMAP 9700 was graded second best in both the Central Office (CO) and large OSP-based IP DSLAM product categories, achieving a higher rating than the traditional suppliers including Alcatel, Ericsson, Lucent, Siemens, Nokia and Huawei. This follows substantial independent research and thorough analysis of the IP DSLAM market and the respective products from industry's leading vendors.
Heavy Reading discovered that the MiniMAP 9100 has six times the switching capacity of Pannaway, ranked second, and twelve times more than Paradyne, ranked third. The MiniMAP 9100 is a wire-speed multiservice device that combines IP multimedia access (copper and fibre), aggregation and transport in one unified box. It is the ideal platform for forward-thinking PTTs, Incumbent Local Exchange Carriers (ILECS) and alternative operators wishing to offer revenue-generating value-add Broadband IP Triple Play services. Operators deploying fibre deeper in the access to shorten copper loop lengths for higher speeds over DSL, while reducing the number of lines served per node for more resilience, would find the MiniMAP 9100 the ultimate remote node solution in the industry.
Further information: email MCC International via alliedtelesynpr@mccint.com