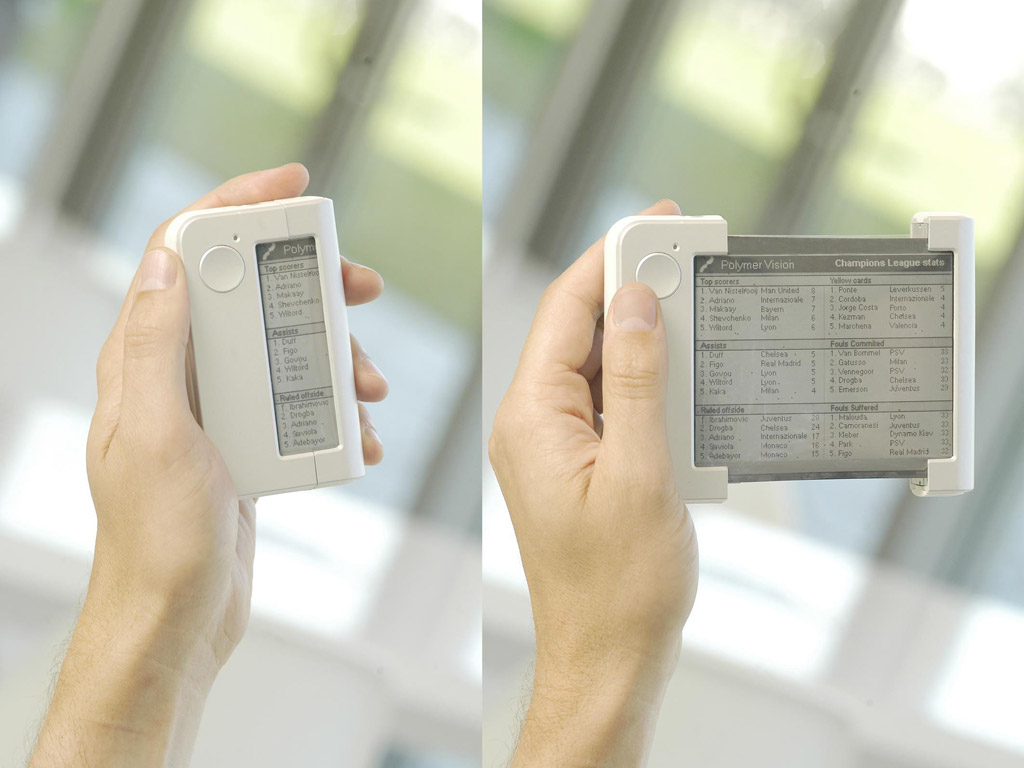 ...Mobile device designs and form factors on the verge of being turned inside out...
Polymer Vision announced today that it has acquired the whole of the business activities of Innos Limited, the manufacturing subcontractor of the company's rollable displays, for an undisclosed sum. The acquisition comes at a time when demand for larger mobile displays is accelerating as telecom players push mobile content, mobile marketing and mobile applications to accelerate growth in data revenues. With its pioneering rollable display solutions, Polymer Vision will triple mobile display sizes over the coming years - while maintaining pocket sized consumer friendly mobile devices.
For further information, interviews and images please contact innospr@mccint.com in the first instance.